About 18,000 people still without power in Cumberland Co. | News
(WBIR - Cumberland County) Deroy Davis believes he would have died over the weekend if firemen hadn't rescued him.
"I said, thank you Jesus! Man it was good to see them," Davis recalled while sitting at a Red Cross shelter on Sunday.
"I didn't know how to handle it," said Davis, "I just had never seen anything like this."
He was one of thousands of Cumberland County residents dealing with power outages.
Home alone and in a wheelchair, when severe weather hit, he was trapped.
"It got real cold," said Davis, "I didn't know when it was going to end, and if I was going to last through it."
A Crossville native, he's been through his share of storms, but said this one caught him off guard.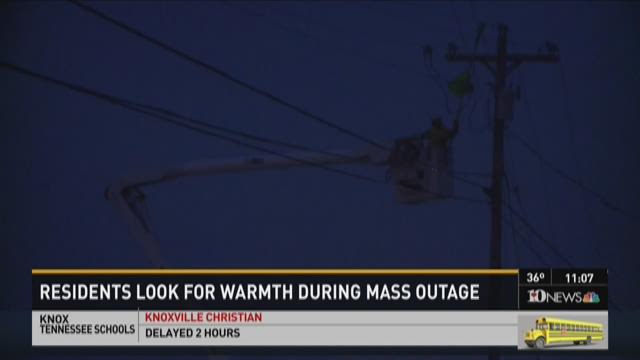 "It was worse on me than anything I've ever been through because I wasn't prepared for it. I wasn't prepared for it."
While severe weather robbed the county of almost all electricity, one light stayed bright at a local church. Cumberland fellowship opened their doors as a Red Cross shelter. Senior Pastor Hank Jones said the decision was obvious.
"Tons of people in need, we are one of the few large facilities that had any power at all," said Davis.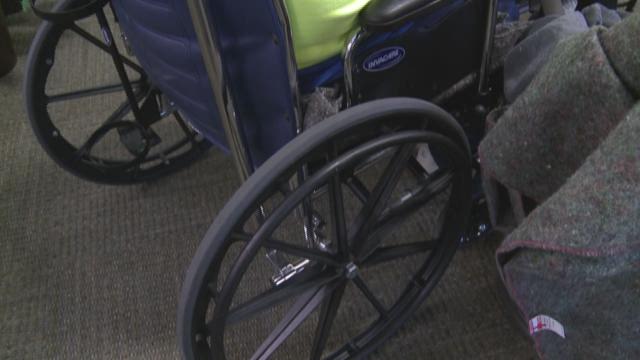 Tons of volunteers from the church flooded in to help as well.
"It was just a perfect sitting for us because this is who we want to be, we want to serve Crossville, Cumberland county, and our community and to open our doors up is exactly what we want to do."
With blankets, cots and food, the shelter became a safe haven for people like Deroy Davis. He's grateful, for a place to sleep, eat and fellowship.
"It's almost worth the storm to meet all these fine people down here."